Animated Happy New Year 2022 Gif – Happy 2022 Gif – Happy New Year 2022 Gif for Facebook, Twitter, Whatsapp, messengers and sharing with family and friends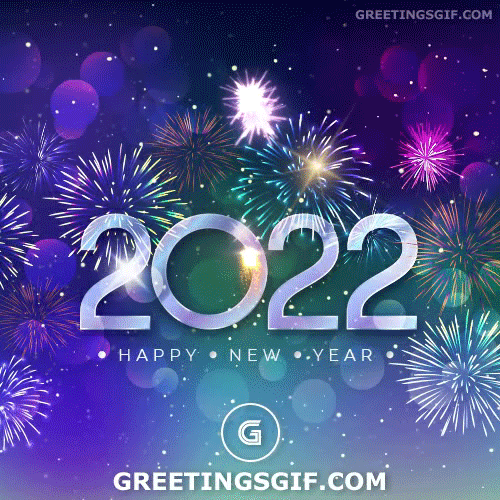 Description: Animated New Year Card GIF for 2022 with Fireworks
Dimension: 500px * 500px Animated GIF
Type: Happy New Year GIF 2022
Welcome the New Year and wish your family and friends a Happy New Year 2022 with this Happy New Year Fireworks Gif. Happy 2022 Gif for Download and sharing on personal messengers
Wishing you a Happy 2022 filled with Peace, Love, Joy, Good Health and Good Fortune.
Happy New Year!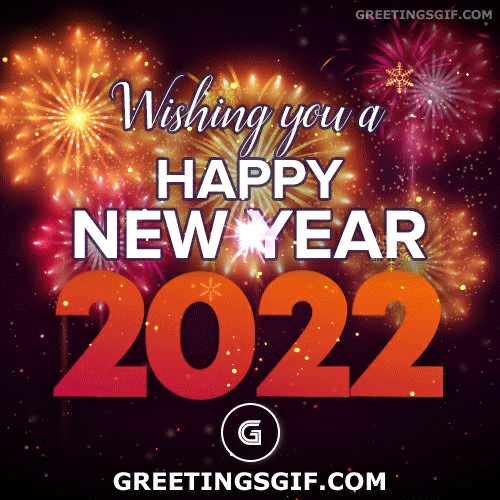 More related posts below: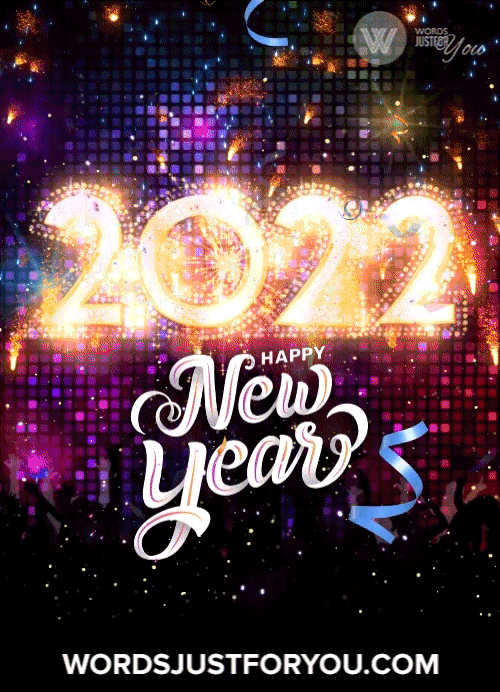 Wishing you and your loved ones A Happy New Year !
New Year is one of the most celebrated holidays around the world. It marks the beginning of a new calendar year. Around the world, New Year is generally a national holiday and is marked by celebrations and traditions. Every year, people look forward to New Years Eve parties, New Year Countdown and annual New Year Fireworks display from around the world to mark the beginning of the new calendar year.
Whether you like to say Happy New Year, Happy 2022, Feliz Año Nuevo, Bonne Année, Happy Holidays, Season's Greetings or any other specific way, we sure wish you and your loved ones a New Year filled with success, joy, time of togetherness, fun and peace.

Wishing you all a bright start to the New Year and a Blessed year full of happiness !

Animated Happy New Year Fireworks Gif for Whatsapp Status, Facebook, Twitter, Instagram, and other messengers
More Related Post Links Below:

1. Happy New Year Friends Gif
2. New Year Wishes GIF
3. Happy New Year Fireworks Gif
4. Happy New Year Animated Gif – 6980
5. Happy New Year Animated Gif – 6975
6. Happy New Year Love Gif – 1156
7. Happy New Year Card Gif – 1157
8. Happy New Year Animated Gif – 50
Happy New Year Everyone !
Happy New Year Cards and Images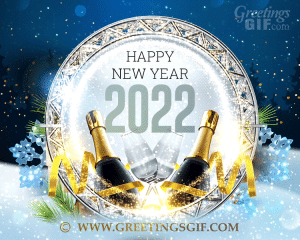 Wish your loved ones with this Animated Happy New Year Card this Holidays season. Happy New Year Animated Gif for Free Download and sharing on personal messengers.
© 2021 www.greetingsgif.com
Terms of Use
Gifs on this site are protected under DMCA Copyright Laws. You CAN use them to send to family, friends and share on social media sites like Facebook, Twitter and Whatsapp, however, are NOT allowed to share on GIF hosting sites such as Tenor.com, Giphy.com and other websites enabling direct download without coming to GreetingsGif.com original post. Free Download & Sharing for personal use only. You are not allowed to reproduce, redistribute, or republish any content from this website. Please read full Term of Use for more details.